New York Times Digital Subscription
The library purchases a license that allows all Simon's Rock students and employees to sign up for an individual digital subscription to The New York Times.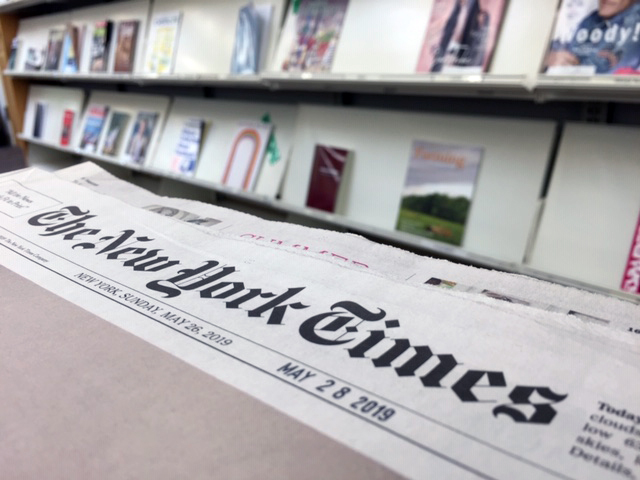 The first step is to sign up for the New York Times. You will be asked to sign in with your Simon's Rock username and password first and then you can create a New York Times account using any email address, username, and password you prefer. Once activated, your pass will provide access to NYTimes.com from any location, on or off campus, on all your devices. This program includes access to The New York Times Archive, but does not include The New York Times Crossword. Download free New York Times apps at http://nytimes.com/mobile.
Renewing Your Subscription
Employees are required to renew their subscription every 364 days. To renew, go to the sign up link. You will be asked to log in with your Simon's Rock username and password, then you'll be directed to a NY Times page where you can click where it says "Already have an account? Log in here >>" and log in with your existing NY Times account. This will renew your account.
If you have any questions or need assistance, contact us: library@simons-rock.edu.