Hillman-Jackson Gallery
The Hillman-Jackson Gallery is a showcase exhibition space for both professional artists and faculty, as well as a curricular hub where students can engage in artist's talks, class critiques, and installation participation—all in the heart of the Daniel Arts Center.
Current Exhibition: Faculty Make Art
On view daily throughout the spring 2021 semester
Experience Faculty Make Art, featuring pieces by Larry Wallach, George Veale, Em Rooney, Chris Domenick, Jacob Fossum, Ben Krupka, John Musall, Monk Schane-Lydon, Peter Long, Harry Levenstein, Dan Karp, and Sayzie Carr. On view in the Hillman-Jackson Gallery in the Simon's Rock Daniel Arts Center during the spring 2021 semester.

View all works on display for the Faculty Make Art show.
Past Exhibitions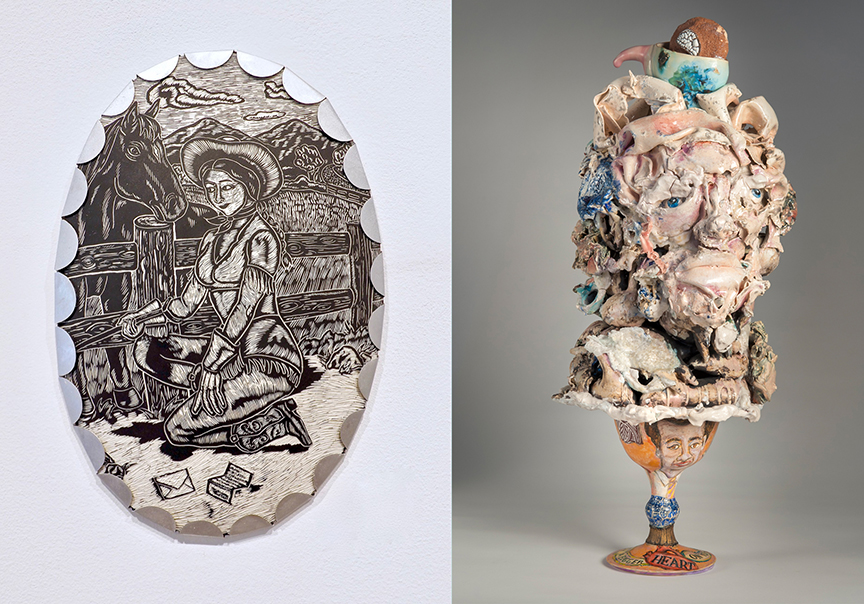 She Said, He Said
Kathy King | Matt Nolen
January 28 – March 8, 2019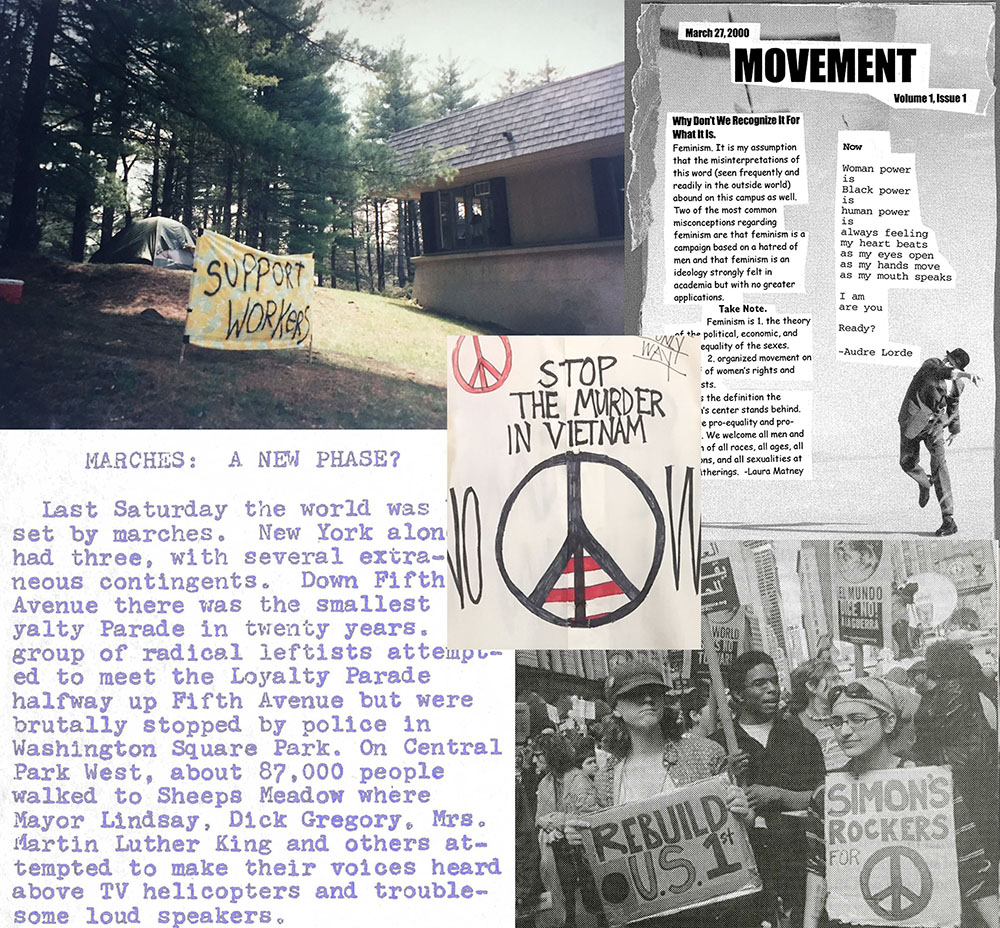 Student's Stand Up: Activism at Simon's Rock
November 13, 2018 – January 11, 2019

The School of Love
Steve Locke
October 1 – November 2, 2018