How to Apply to YWW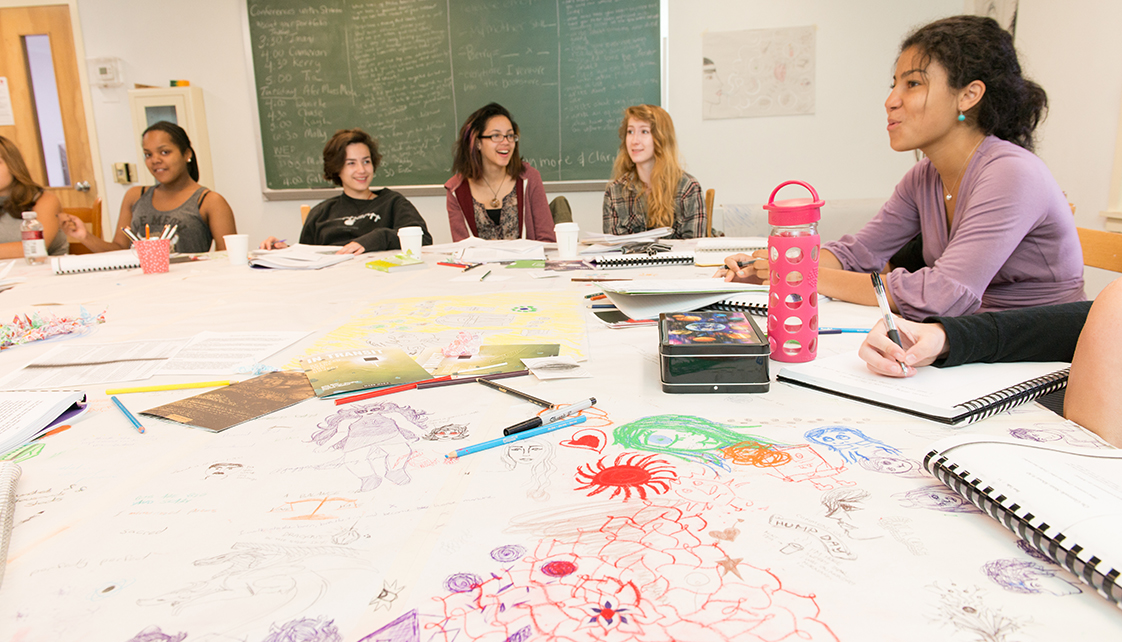 Application and Tuition
Rolling admissions begin in January. There is no application fee. We continue to review applications and accept qualified students until the program is full, typically sometime in late April to early May. Early application is highly recommended. Applicants' files are considered once they become complete, and decisions are normally made within one to two weeks.
Although we had hoped to institute an online application process for 2022, that plan had to be put on hold due to issues related to the pandemic. For now, we strongly encourage you to convert the downloadable PDFs to editable documents (please retain the original format), then complete and return them to us as email attachments. Documents can be scanned using any of the scanning apps available for smartphones. We do not accept photographed copies.
Please keep in mind that while we're happy to speak with families about the program, we expect applicants to communicate with us directly when it comes to application questions and concerns, and when submitting application materials.
Start Your Application
You will need the Acrobat Reader to view the PDF files.
Notification
All applicants will be notified via email. Please be sure to include a current and frequently used e-mail address as part of your application. To ensure that you receive all communications from the Young Writers Workshop, you should also add the director's name and address to your e-mail address book: Jamie Hutchinson, jamieh@simons-rock.edu.
Residential Experience
The Young Writer's Workshop academic program is enhanced by the rich natural and cultural environment of the Simon's Rock campus, located on 200 acres in the Berkshire Hills of western Massachusetts near the sites of such summer theater programs as Shakespeare and Company, Barrington Stage Company, the Berkshire Theater Festival, and Berkshire Fringe. Students have the opportunity to attend performances by these groups during their stay at Simon's Rock. In addition, faculty and students will spend a day observing and writing at the world famous Massachusetts Museum of Contemporary Art (MASS MoCA).
Speak with former students about their experiences in the program by contacting Dr. Hutchinson at jamieh@simons-rock.edu or 413-528-7231.
Students also have ample time to enjoy the scenic beauty of the campus and its surroundings as well as to enjoy the college's many recreational and social opportunities. These include hiking, running, biking, softball, tennis, swimming, volleyball, weight training, basketball, squash, and racquetball. Weekly on-campus activities include films, readings, lectures, open mics, concerts, and dances.
Tuition and Financial Aid
Eligibility Requirements
The program is open to academically motivated and socially mature students currently completing grades 9-11. Admission is selective and is based primarily on the student's application essay and an accompanying teacher's recommendation.
Tuition and Financial Aid
The Young Writers Workshop is designed as a three-week residential program. The tuition is $3,075, and covers room and board, shuttle transportation to and from Bradley International Airport (or the Gt. Barrington bus stop), daily use of the College's facilities (student union, library, gym, pools, tennis courts, fitness center, soccer fields), student study materials, all on-campus activities, as well as off-campus field trips, cultural events, and related transportation. Compared to comparable two-week workshops, the weekly cost of the three-week YWW is substantially lower. We've long believed that three weeks makes it possible for students to generate a greater variety of writing and thus deepen their understanding of the writer's creative process. Modest financial aid is available for students with demonstrated financial need. Requests for financial aid should be submitted along with the rest of the student's application materials.
Dorothy West Scholarship
Students of color with demonstrated financial need may apply for the Dorothy West Scholarship. Eligible students must currently be attending school and residing with their families in the U.S. or its territories. This externally endowed scholarship covers the full cost of tuition and room and board. A number of runners-up may also be chosen and will be eligible for lesser financial aid awards.