Why Recruit Rockers
Bard College at Simon's Rock offers bright, motivated adolescents a learning environment unlike any other—anywhere.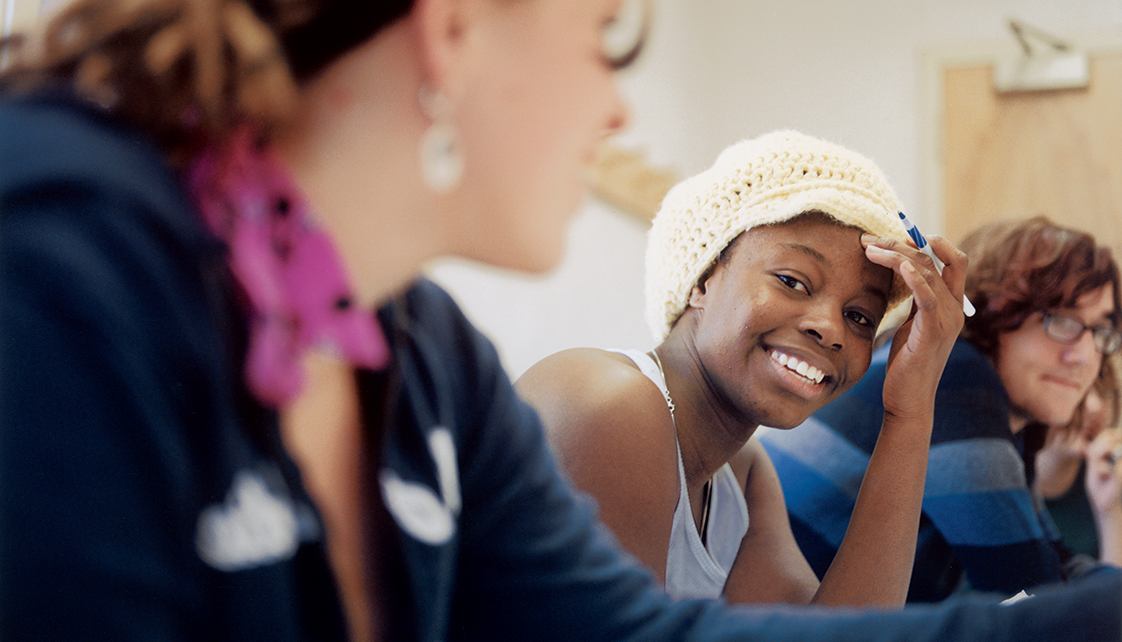 We're the only four-year college designed exclusively for talented students ready to begin their higher education early. We provide a rigorous, exciting education in a community of true peers: students the same age who share an intense appetite for learning. Students learn under the guidance of dedicated faculty passionate about their own scholarship and that of their students. Whether drawn to the sciences, the arts or the humanities, our students approach life and learning with creativity, boldness and optimism. Students earn an associate of arts (AA) degree after two years of study and a bachelor of arts (BA) degree after four. We emphasize critical inquiry, rigorous analysis, the development of original ideas and the cultivation of outstanding written, verbal and creative expression. The achievements of our alumni demonstrate that our program prepares students for success in a variety of professions.
Why Hire a Rocker
If Simon's Rock alumni share one thing, it is a passion for pursuing and overcoming challenge. Combined with an endless appetite for learning, this passion takes them to college early and sets them up for careers of significant contribution.
At Simon's Rock, students learn in an atmosphere of rigorous thought and intense debate. In the most recent National Survey of Student Engagement, Simon's Rock placed in the top 10 percent of all colleges and universities for level of academic challenge, student-faculty interaction and enriching educational experience. The Princeton Review has given us a 92 Academic Rating, higher than Harvard and Princeton.
Yet Simon's Rock builds student skills far beyond the needs of the classroom, equipping them for lifelong productivity. Through small classes, significant teamwork, community engagement, myriad study abroad opportunities, on-campus clubs, and career development support, students bolster academic excellence with leadership prowess and professional acumen. Throughout their experience, students learn to be self-motivated, to act on their own to analyze and solve problems, to collaborate in dynamic environments, and to assess and integrate the best thoughts around them. The capstone senior thesis—a requirement of all BA graduates—represents a pinnacle achievement largely unrivaled in higher education today.