Bernard F. Rodgers, Jr.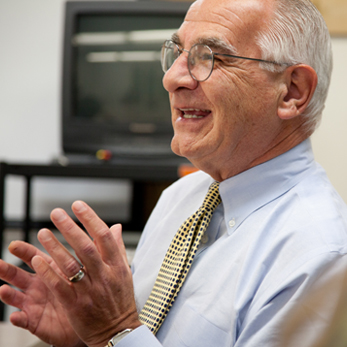 Emily H. Fisher Chair in Literature Emeritus
Academic Program Affiliation(s)
Areas of Specialization
Modern and contemporary American and European literature
Interests
Research Interest: Modern and contemporary American and European literature, especially the novel and drama.
Teaching Interest: 19th Century Novel to Contemporary American Fiction, Writers from Eastern Europe to History, Politics, and the Novel, Theater of the Absurd to the Harlem Renaissance, as well as our general education seminars.
Biography
BA in English and Education, magna cum laude, Mount Saint Mary's College (MD)
MA in English, University of Bridgeport
PhD in English, with honors, the University of Chicago
Member of the National Book Critics Circle, PEN America, and the Philip Roth and John Updike Societies
Advisory Editor, Philip Roth Studies
Program Director, John Updike Society Biennial Meeting "Updike in Massachusetts" (2012)
Past President of the Massachusetts Foundation for the Humanities, Vice President of the Board of Fairview Hospital, and member of the Board of the Southern Berkshire Chamber of Commerce
Highlights
Awards
Fulbright Senior Lecturer in American Literature (Poland) (1979-1980)
Ford Foundation Dissertation Fellowship, University of Chicago (1974-1975)
Publications
Critical Insights: Salman Rushdie (Editor, 2013)
Critical Insights: John Updike (Editor, 2012)
Voices & Visions: Selected Essays (2001)
Philip Roth: A Bibliography (revised and expanded, 1984)
Philip Roth (Twayne United States Authors Series, 1978)
Philip Roth: A Bibliography (1974)
Essays and Reviews on modern and contemporary American literature and culture—as well as on writers such as Aharon Appelfeld, Peter Gay, Milan Kundera, Ian McEwan, Czeslaw Milosz, Salman Rushdie, and Jiri Weil—in the Fitzgerald/Hemingway Annual, Critique, Chicago Review, Chicago Tribune, Illinois Issues, Bloom's Modern Critical Interpretations of Portnoy's Complaint, Kwartalnik Neofilologiczny (Warsaw), MELUS, Philip Roth Studies, The World & I, Magill's Literary Annual, Magill's Survey of World Literature, Magill's Book Reviews, Masterplots II and IV, and the Berkshire Eagle, and broadcast on WBBM-AM and WNIB-FM in Chicago.