W.E.B. Du Bois Links Education to Action
To find out what we mean by "proudly independent" and "unabashedly intellectual," look no further than W.E.B. Du Bois.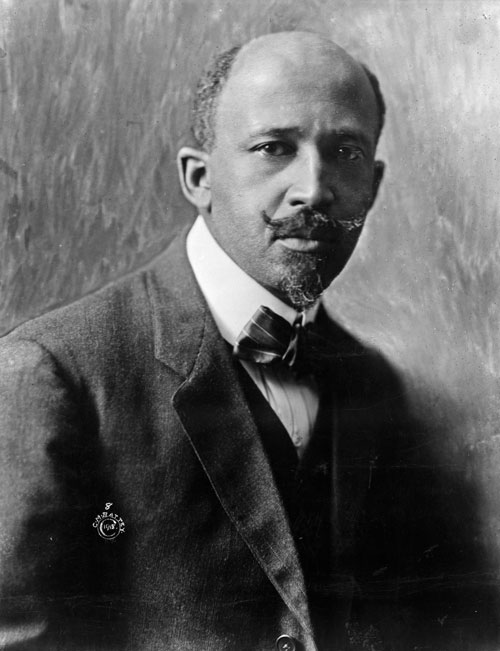 W. E. B. Du Bois in 1918
William Edward Burghardt (W.E.B.) Du Bois, a pioneering scholar, social critic, and civil rights leader, was born and raised two miles from the Simon's Rock campus, but our connection goes further than geography. Du Bois' life and work inform our purpose and pedagogy, as Rockers engage daily with his intellectual legacy inside and beyond the classroom.
We remember Du Bois for the way he interrogated ideas with academic rigor and intellectual honesty. His works established a standard for public intellectuals, in that he never shied from challenging subjects, culminating in an extraordinary range of books, including The Suppression of the African Slave-Trade to the United States of America, and The Gift of Black Folk: The Negroes in the Making of America.
Du Bois' assessments have been foundational in critical race theory and a call-to-arms for influential figures throughout history, from Martin Luther King Jr. to Ta-Nehisi Coates. In MLK's I Have a Dream speech, for instance, one hears the echoes of Du Bois' famous quote: "But whichever it is, the meaning is always clear: that sometime, somewhere, men will judge men by their souls and not by their skins."
"It is a peculiar sensation, this double-consciousness, this sense of always looking at one's self through the eyes of others, of measuring one's soul by the tape of a world that looks on in amused contempt and pity."

-Du Bois, The Souls of Black Folk
This formative expression of "double-consciousness" still resonates today, as our students contend with notions of privilege and oppression in a democratic society. Scholarship is never independent of our identity and of our experience in society. And conversely, intellectual engagement is an intrinsic part of changing the world.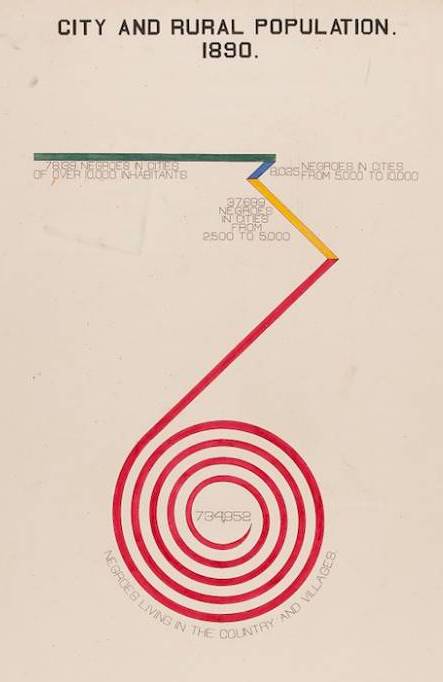 Du Bois's work is intersectional and multidisciplinary
The Classroom Connection
We encourage our students to emulate Du Bois. A prolific writer, he created work that was international, intersectional, passionate, multidisciplinary, rigorous, poetic, and inspiring. To foster that spirit in the classroom, writing is a core element of Simon's Rock curriculums. Our students, regardless of their majors, learn to express themselves coherently and persuasively.
Du Bois' work itself is integral to Rockers' coursework. Many students explore his concept of "double consciousness" after reading his seminal work, The Souls of Black Folk. Others take classes with Professor Wesley Brown, an important Du Bois scholar. His works include the play Boogie Woogie and Booker T and appearing in the movie Du Bois in Four Voices.
Students also take advantage of The Du Bois Collection, a selection of books in the college's library dedicated to the African American experience and representing a variety of perspectives, including history, culture, society, religion, and art.
Beyond the Classroom
Du Bois put his ideas for progress into action as the founder of the Niagara Movement, which evolved into the NAACP. We honor his great impact on activists and thinkers by bringing major writers and thinkers to campus as part of the W.E.B. Du Bois Lecture Series.
Established in 1996, the W.E.B. Du Bois Memorial Lecture is given each year by a distinguished individual whose own achievements carry on the legacy of Du Bois, with recent visitors including David Levering Lewis, Lorene Cary, John Edgar Wideman, Sonia Sanchez, and Penelope Andrews.
Du Bois in the Community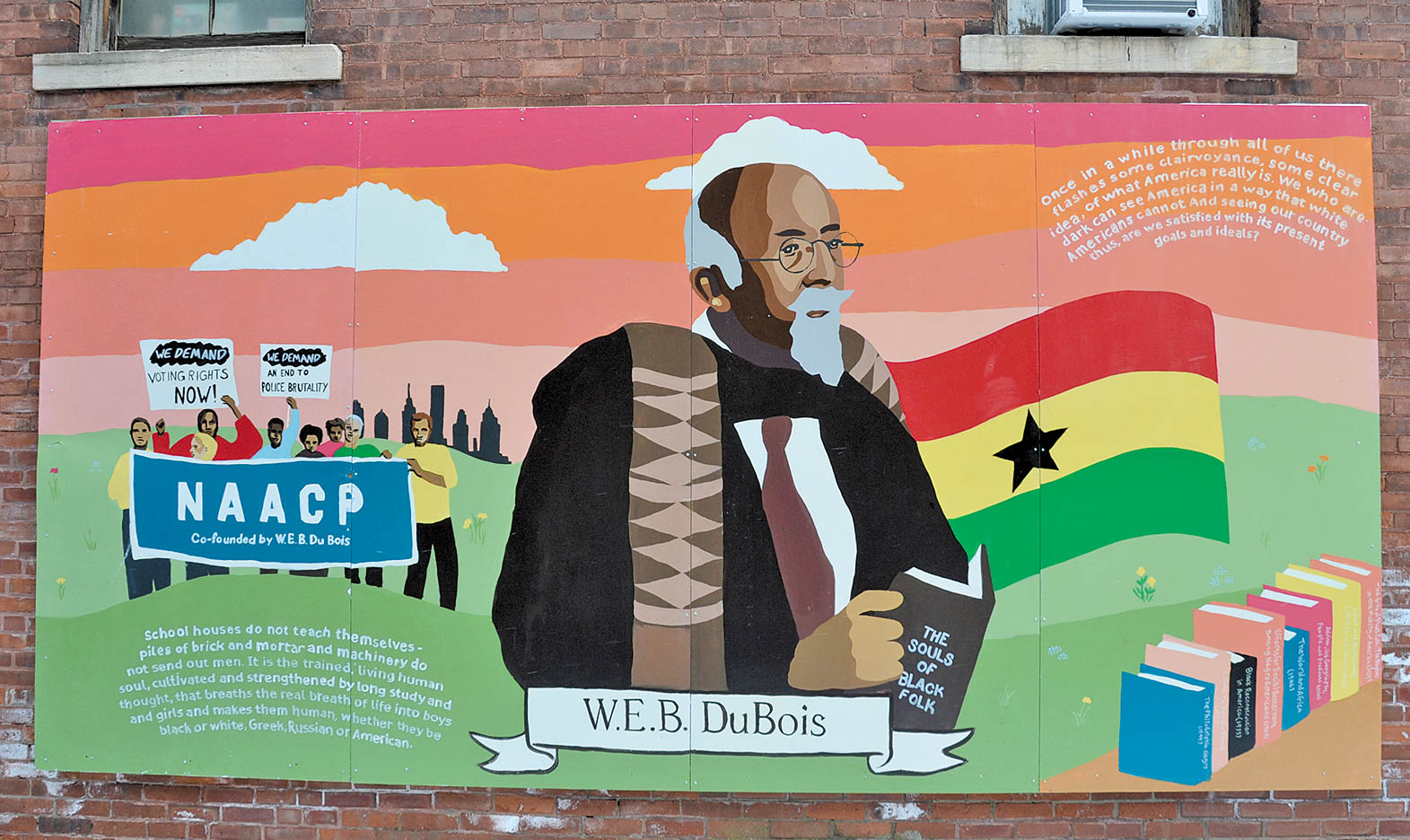 Mural in Great Barrington depicting the history of Du Bois and his family
Residents and visitors to Great Barrington can view the Du Bois homesite, stroll the historic River Walk, and visit sites along the African American Heritage Trail. Historical markers aside, Du Bois' legacy is also felt as a vigorous force in the local community.
"I first discovered Du Bois's work at 15 while applying to college at Simon's Rock. Reading 'The Souls of Black Folk' and learning about the concepts of 'the veil' and 'double consciousness'—this was the first time I felt I had words for the split experience I was living as a black scholar in my first college English course."

-Gwendolyn Hampton VanSant '87
As a student at Simon's Rock, Gwendolyn Hampton VanSant '87 studied Du Bois in class and also worked at The Du Bois Center, located a few miles from campus. After graduating, the lessons she learned from Du Bois inspired a lifelong mission to advocate for diversity and inclusion. As founder of Multicultural BRIDGE, she promotes mutual respect and understanding through community education.
In 2018, Gwendolyn co-chaired the W.E.B. Du Bois 150th Festival Committee, a partnership between the town of Great Barrington, Simon's Rock, and area organizations to celebrate and honor Du Bois's legacy. Simon's Rock, in partnership with Osher Lifelong Learning Institute (OLLI) hosted four lectures organized around the theme "The Remarkable Life and Tumultuous Times of W.E.B. Du Bois."
More recently, Gwendolyn was one of 12 members named to the W.E.B. Du Bois Legacy Committee by the town of Great Barrington. The committee, which also includes Simon's Rock professor Justin Jackson, is tasked with overseeing town-sponsored events and programs that honor Du Bois.
In other ways, students have brought greater understanding of Du Bois' legacy and humanity to the community. Coco Ryan '19, worked with The Du Bois Center, to curate an exhibit in the local library, with primary documents providing insight into Du Bois' relationship with his daughter Yolande.
The W.E.B. Du Bois Scholarships
W.E.B. Du Bois advocated for direct action as a path to equality. In his honor, Simon's Rock offers scholarships designed to assist eligible students of color who are underrepresented in higher education and have a record of academic achievement and motivation.
Our Overall Commitment to Equity
W.E.B. Du Bois imagined a society in which every voice is heard. At Simon's Rock, we work hard to enact that vision. Our Early College model compels us to center students' voices, invite unvarnished feedback about students' lives and experiences, and encourage students to lead and engage in critical discussions about how to build a more just and equitable society.
The legacy of Du Bois is infused throughout Simon's Rock. Learn more about current initiatives and how to get involved.