A concentration in biology provides a fundamental understanding of those organic systems upon which our lives are based, from cellular life functions to animal and plant processes, human physiology, and ecological balance and disruption.
The biology concentration also provides a solid background that will, when supplemented by additional coursework in the sciences, prepare the student for graduate studies in biology or in the health-related fields. This concentration nicely complements any other concentration centered in the sciences; in addition, it can complement work in the social sciences or the arts and be coordinated with such concentrations as environmental studies, psychology, or movement analysis. A number of graduates who specialized in biology at Simon's Rock have quite successfully gone on to medical school.
Related Career Paths
Students with a concentration in biology may enter into such fields as environmental conservation, biotechnology, biological forensic science, cytotechnology, botany, and genetic research.
Curriculum
The areas of study covered by biology are quite broad; therefore, a high degree of latitude is given the student who chooses this concentration in shaping the focus of the individual program. During Moderation, the student, with the committee's help, outlines a course plan suitable to the student's interests and future goals.
Course Spotlight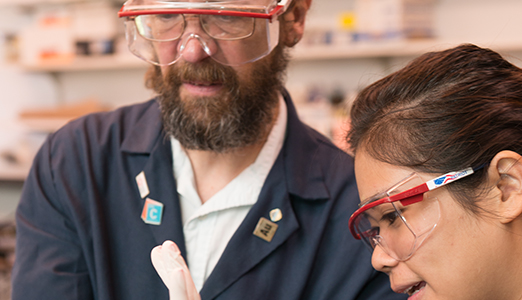 Biology 309: Animal Behavior
This course, involving both lectures and field experience, takes an ethological approach to animal behavior, examining the physiological, ontogenetic, and evolutionary bases of behavior. Topics include sensory capacities, orientation, motivation, instinct, learning, communication, social behavior, and the evolution of behavior.