One of the Best Boarding Schools in MA
Bard Academy at Simon's Rock combines a two-year high school with an early college. Students can enter in the ninth grade and, after two years, enroll in the early college program—Bard College at Simon's Rock. Students can also apply directly to the early college.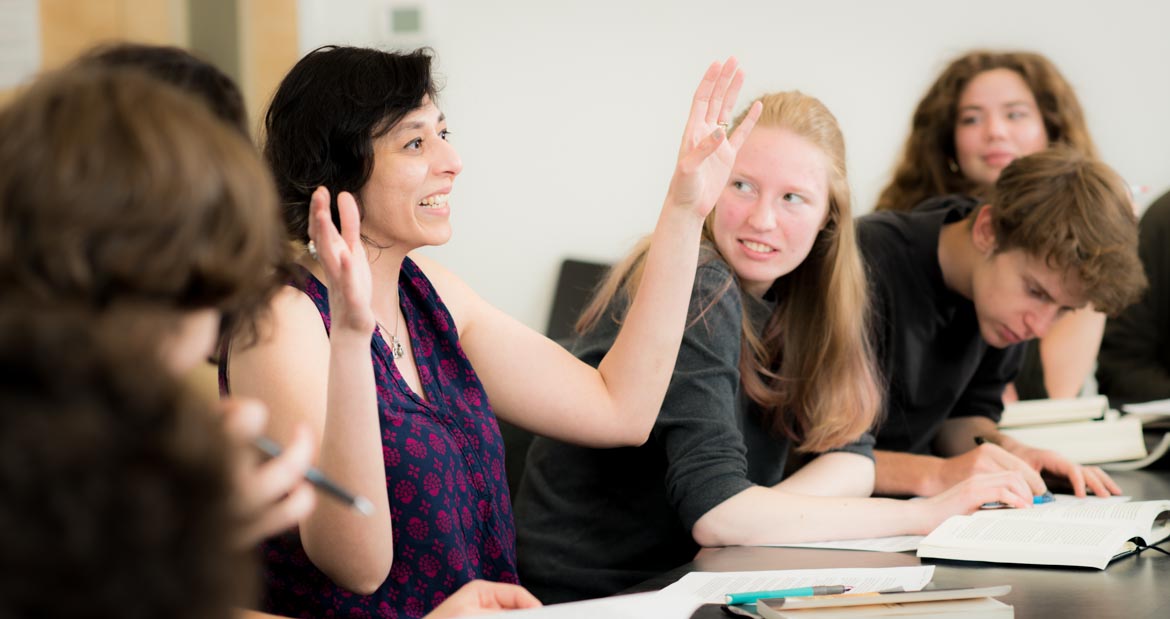 Top Ranked Academics
Ready to ask the big questions? At Simon's Rock, you'll find faculty who welcome intellectual curiosity and classmates who love to learn—just as much as you do. The Princeton Review rates our academics higher than Harvard and Princeton. Our students go on to study at prestigious institutions, including Yale and Massachusetts Institute of Technology. We rank in the top 20 of all US colleges and universities for percentage of alumni who complete their PhD. At Simon's Rock, you will work closely with dedicated faculty to take on big concepts, essential texts, and advanced research.
The Boarding School Experience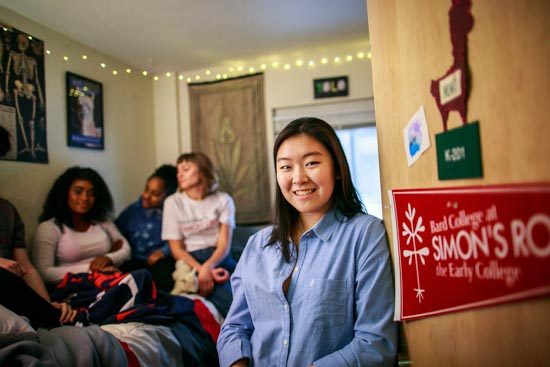 At Simon's Rock, you'll always have the unmistakable feeling that you've found where you belong. Rockers are just flat-out amazing people: visionaries, iconoclasts, pioneers, and leaders who are working for a better, smarter, saner world.
You'll share a residential campus with about 450 uncommonly interesting, wildly different people your own age—people who want to talk about the things you want to talk about, who are in love with ideas, politics, culture, science, and more.
Boarding School Campus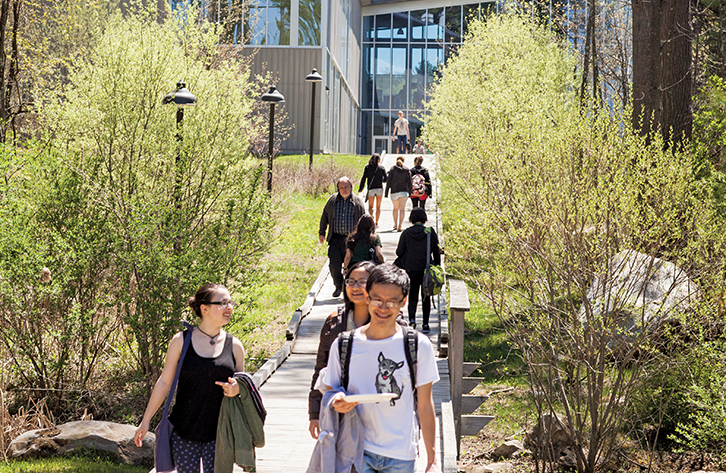 You can walk the length of our wooded, village-like campus in about 10 minutes. But there's nothing small-minded about the facilities and resources you'll find at Simon's Rock. These 275 acres can become a sanctuary and a launchpad—a place where you'll grow into being a passionate learner, a leader, and an innovator. The Daniel Arts Center features a 300-seat theater, dance studio, and production facilities dedicated to every form of art and media. The Kilpatrick Athletic Center has a pool, fitness center, aerobics studio, basketball gymnasium, squash and racquetball courts, tennis courts, and rock climbing wall. Plus, there are classrooms, labs, residence halls, dining hall, student union, library, and numerous ways to enjoy the outdoors.
Great Barrington, MA: The Best Small Town in America
Smithsonian Magazine named Great Barrington the best small town in America. It's in the heart of the Berkshires, an area known for its natural beauty and rich cultural life. There is plenty to explore and there is regular shuttle service between downtown and campus.
Learn more about the one of the best boarding schools in MA.