Alumni Library Book Sale
Book Sale
Pick up some old favorites and treasured additions for your own library while supporting the Alumni Library at our annual book sale on Saturday, October 22.
We offer thousands of donated and withdrawn books at very reasonable prices each year at the end of October as part of the College's Family Weekend events.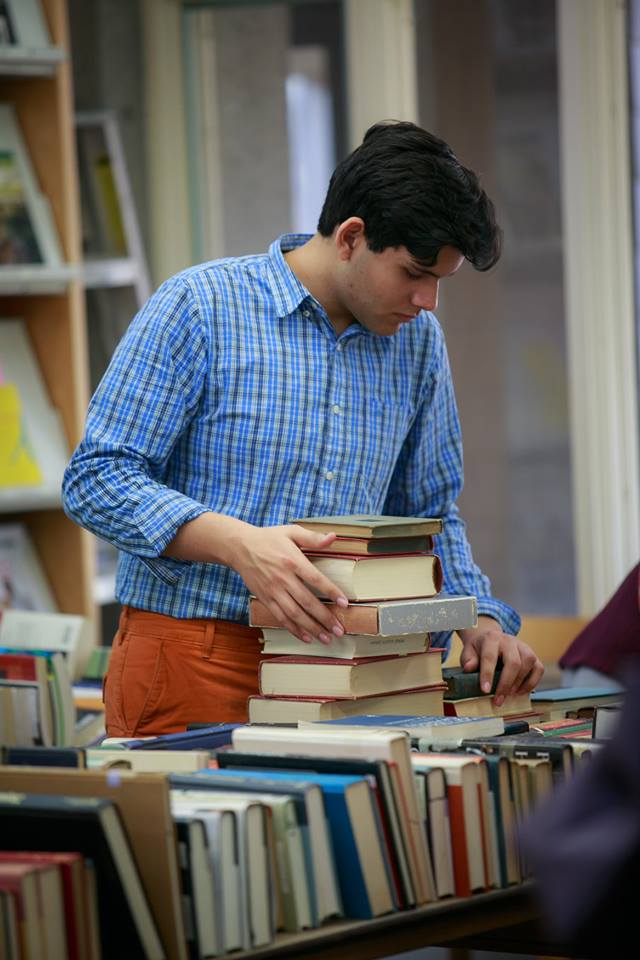 If you are interested in donating books to the library, please be aware that the Library accepts donated materials selectively. The Library does not accept gifts of:
mass market paperbacks (a.k.a., pocket paperbacks or pulp paperbacks);
VHS or other outmoded media formats;
periodicals (magazines, newspapers, academic journals, etc.);
reference books (encyclopedias, dictionaries, etc.) and textbooks more than 10 years old;
any item that is damaged or in poor condition.
All gifts are accepted with the understanding that upon receipt, the library acquires ownership and therefore may use and dispose of materials at its discretion. Items that are not added to the collection will be sold at the annual book sale to benefit the library. Upon request, gifts are acknowledged by Institutional Advancement for the gift in general. In the case of rare or valuable gifts, individual titles may be listed when requested by the donor, but appraisals of gifts are not provided. Prospective donors may contact the library by calling 413-528-7370 or emailing library@simons-rock.edu.