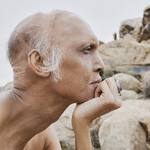 Shahzad Ismaily '89
SEPTEMBER 2023 — Shahzad Ismaily '89 received his AA from Simon's Rock and studied biochemistry at Arizona State University. He is an accomplished and multi-instrumental musician, composer, producer and improviser.
---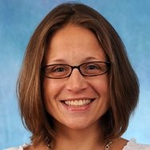 Megan DiFurio '90
JULY 2023 — Megan graduated from Simon's Rock with her BA in Chemistry and later attended the Rutgers University Robert Wood Johnson Medical School, where she received her MD.
---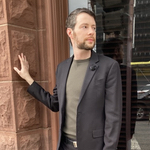 Jacob Gerstein '01
MAY 2023 — Jacob received his AA from Simon's Rock in 2003. He went on to attend the University of Tulsa for his BS and MS and later received a second MS from Northeastern University. He serves as a Principal Cyber Capacity Engineer at MITRE and is a Region Director of Recruiting for Civil Air Patrol.
---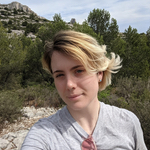 Victoria K. L. Bokaer '14
MARCH 2023 — Victoria received their BA from Simon's Rock in 2018 and is part way through a master's degree program at King's College London in Shakespeare studies with a primary focus on trans and nonbinary gender expression in Elizabethan theatre.
---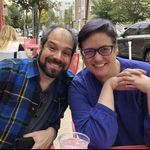 Shani Ferguson '85 and Lionel Artom-Ginzburg '88
FEBRUARY 2023 — Shani received her BA from Simon's Rock and attended Drexel University for her MBA. She serves as an associate and the marketing manager for EwingCole, an architecture and engineering firm. Lionel also graduated with his BA from Simon's Rock and went to Temple University, where he received both his JD and LLM and currently works as an attorney.
---
Patty "Pid" Swahn McIlreavy '85
DECEMBER 2022 — Patty received her AA from Simon's Rock and later attended the University at Albany, SUNY for her BA and the American University School of International Service for her MA.
---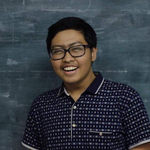 Aung Wai Yan Hein '17
NOVEMBER 2022 — Aung Wai Yan Hein received his BA from Simon's Rock in 2021 and later worked as a staff member in the Information Technology Services Department on campus.
---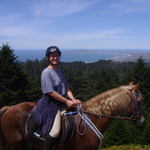 Valerie Collura '84
OCTOBER 2022 — Valerie received her BA from Simon's Rock and is a second grade English Language Arts teacher in Pinole, California where she has taught for over 25 years and lives with her dog, Aziraphale.
---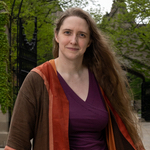 Ada Palmer '97
SEPTEMBER 2022 — Ada holds an AA from Simon's Rock and later received her BA from Bryn Mawr College and PhD from Harvard University. She is a Science Fiction and Fantasy author, professor of History, and a composer.
---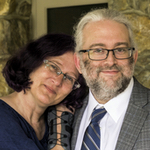 Josh Muskovitz '82
AUGUST 2022 — Josh is a software engineer at Cisco Systems and is married to fellow Simon's Rock Alum, Marley Mills '84. They live in Chatham, NY.
---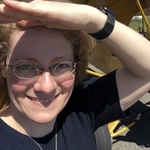 Allyson Sgro '01
JULY 2022 — Allyson received her BA from Simon's Rock and PhD in Chemistry from the University of Washington. She lives in Virginia and works as a research Group Leader for the Howard Hughes Medical Institute where she focuses on how cells integrate information to work together.
---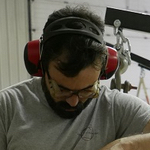 Adam Miller '97
MAY 2022 — Adam is an independent carpenter, consultant, and editor specializing in timber and log framing. He researches, publishes, teaches, and presents on this subject and has a particular interest in l'art du trait, the stereotomical drawing tradition of the French compagnon carpenters.
---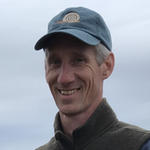 Tom Coote '86
APRIL 2022 — Tom is Coordinator of Sustainability Programming and Visiting Faculty in Environmental Science at Simon's Rock. He runs the Tropical Ecology and Sustainability program in Montserrat, and is the director of the Berkshire Environmental Research Center based on the Simon's Rock campus.
---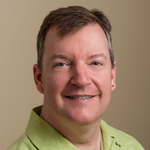 Glenn Peacock '83
MARCH 2022 — Glenn received his AA from Simon's Rock and went on to attend the University of California Santa Cruz for his BA.
---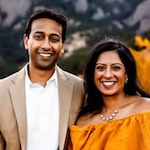 Maneesh Modi '94
FEBRUARY 2022 — Maneesh received his AA from Simon's Rock in 1996. He earned a BS in Economics from Duke University and an MBA from Harvard.
---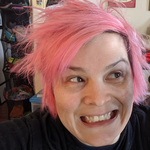 Anne Thalheimer '91
DECEMBER 2021 — Anne has a BA from Simon's Rock in Literary Studies. She holds an MA and PhD in English from the University of Delaware. Based in Western Massachusetts, she is an educator, artist, and activist supporting survivors of gun violence.
---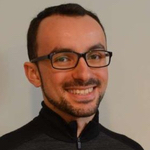 Erik Elbieh '10
OCTOBER 2021 — Erik is a cybersecurity researcher and consultant with Palindrome Technologies, a small New York City-area company.
---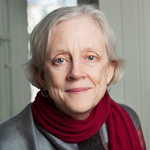 Mary Baine Campbell '71
NOVEMBER 2021 — Mary is a poet, climate activist and Professor Emerita of English in Medieval and Renaissance Studies at Brandeis University.
---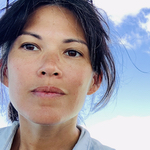 Jamieson Webster '96
SEPTEMBER 2021 — Jamieson is a psychoanalyst and writer. She works in private practice and teaches at The New School, Princeton, and City University of New York. She has written for the Guardian, Playboy, the Huffington Post, the New York Times, and many psychoanalytic publications.
---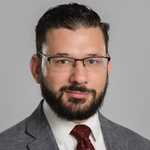 David Segil '00
AUGUST 2021 — David is a Financial Advisor for Westpoint Financial Group. He lives with his wife, Heather, in Chicago.