Celebrating and Supporting our LGBTQIA2S+ Community
Simon's Rock is committed to creating a safe and inclusive space for all of our Lesbian, Gay, Bisexual, Transgender, Queer/Questioning, Intersex, Asexual, 2 Spirit, + students, faculty, staff and visitors.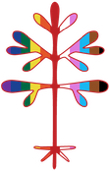 Every March, Simon's Rock celebrates Pride Week through series of educational, cultural, and social events ranging from the "Dolly Drag" show to Queer Story Time and Queer & Trans Self-Defense. Pride at Simon's Rock goes well beyond Pride Week. We fly the Progress Pride flag as well as the Black Lives Matter flag in key locations across campus, including at Hall College Center, the Provost's residence, the Student Union, and the Dining Hall. The flags are daily reminders of the importance of intersectional solidarity with our LGBTQIA2S+ and Black Indigenous People of Color (BIPOC) communities — and our ongoing work to support and honor their lived experiences, activism, and contributions.
Inclusive Academics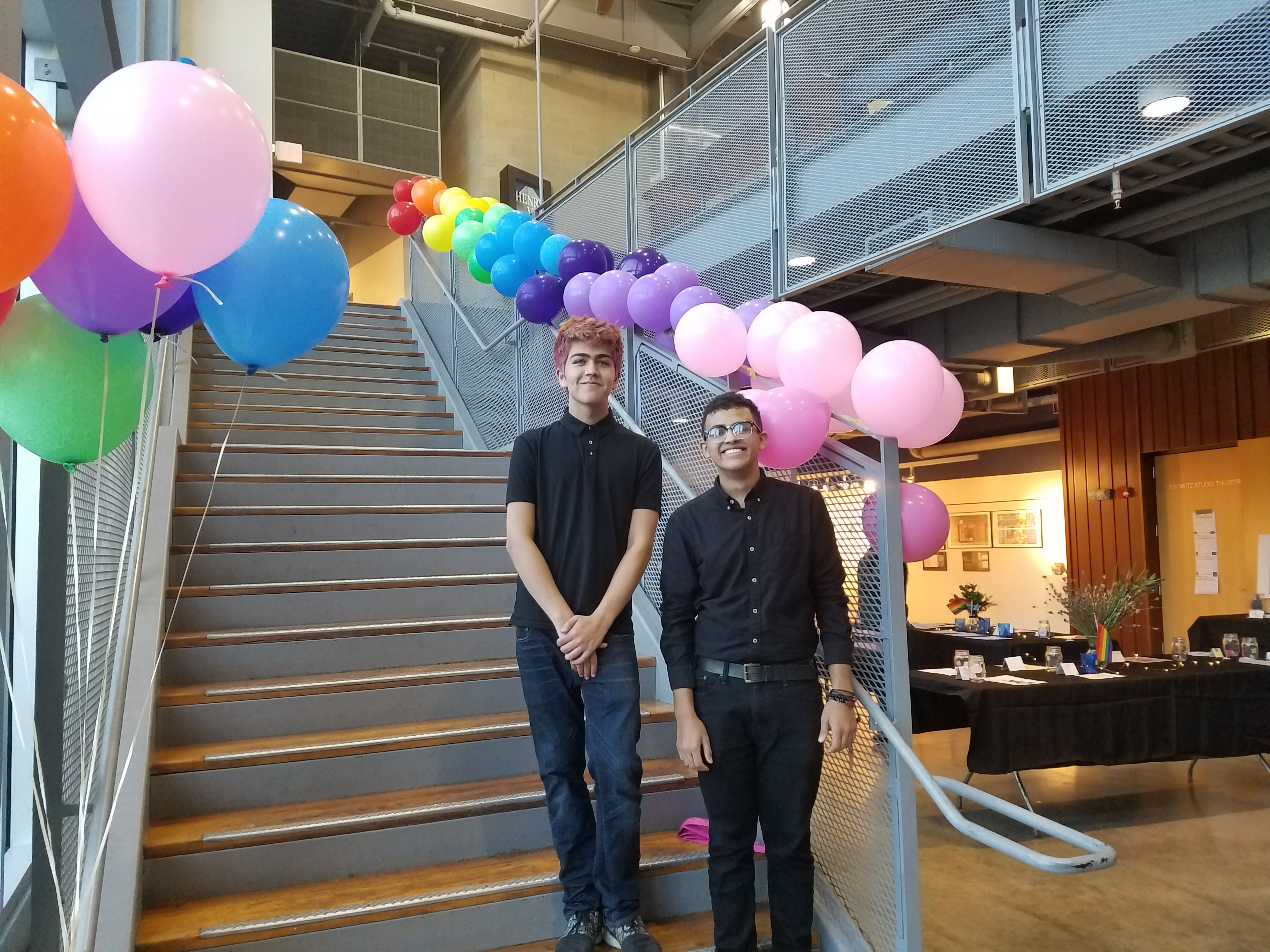 Our students often encounter queer studies, sexuality studies, and/or gender studies in their coursework. We believe that connecting our curriculum with LGBTQIA2S+ experiences, texts, and scholars, helps students gain a better perspective of the world. Some previous sample courses have included:
Explorations in Gender, Culture, and Society
Emperors, Samurai, and the Men Who Love Them
Between Sin and Sickness: A Journey Through Latin American "Queer" Literature
Women Writing Resistance in the Middle East
Feminist Art in America
Common Use Names and Pronouns
We believe that you should be in control of your name and your gender. Our practice is that all students, faculty, and staff be addressed by their common use name and their pronoun(s) — which students can formally change in our records at any time — and that their broader campus experience reflects that identity. Our students are empowered to use different names and pronouns depending on the setting and the circumstance, and determined by their personal level of comfort.
Inclusive Housing, Bathrooms, and Facilities
When it comes to living and learning at Simon's Rock, our first priority is ensuring all of our students feel welcomed, safe, and comfortable. We offer flexible and accommodating living spaces for all gender identities and expressions. We work with each student to find the housing arrangement that's best for them. Our first-year students are assigned housing and paired with roommates based on comfort, safety, and gender identity. We know that students' needs and preferences may evolve with time, and we're here to support those needs as they change. We have residence halls with many different gender configurations and our Campus Life staff are always happy to work with students to find the best fit throughout their time at Simon's Rock. Our campus also incorporates stall-only or gender-inclusive restrooms. Campus-wide signage is intended to signal that this is an environment where every student should feel welcomed in shared spaces — from the restrooms and dorms to classrooms, laboratories, studios, stages, and our fitness center.
Health and Counseling Support at the Wellness Center
Our Wellness Center supports and advocates for our LGBTQIA2S+ community members and offers a range of health and counseling services. The main goal of the Wellness Center is to address the needs of students with diverse identities and backgrounds within a confidential setting. Our nurses and physicians are available to meet with students individually to discuss health care concerns, including finding outside resources and providers as needed. In addition, our counseling clinicians and our psychiatrist can meet with students to develop individual treatment plans, which may include collaboration with local and home providers, as well as family, if clinically appropriate and requested.
We believe our students learn best when they're able to celebrate their whole selves in an inclusive and diverse environment where people of all sexual orientations, gender expressions, and gender identities can thrive. We welcome feedback and suggestions for how we can continue to strengthen our efforts — feel free to get in touch with our Council for Inclusive Community.