Assessing the Campus Climate at Simon's Rock
Overview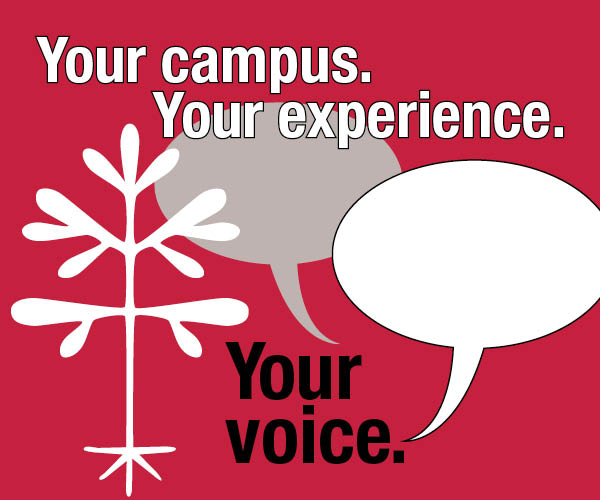 The campus climate at Bard College at Simon's Rock and Bard Academy shapes the lives of all of us. Understanding the varied experiences of our community is a critical part of continuing to improve how we work toward creating a more inclusive, equitable, and safe campus environment.
With this goal in mind we are engaging in campus climate assessment. These assessments will allow us to better understand the experiences of our community. We know from the research that thriving campus climates contribute directly to overall success for students, staff and faculty. We believe the results will assist us in better understanding our learning, living, and working environments (what we are doing well and where there are challenges). These assessments are an opportunity for you to ensure your voice is part of this effort.
Campus Climate Matters
The research literature supports that the campus climate influences the levels to which students, faculty, and staff members thrive. People who feel connected and supported by their campus communities have a higher likelihood of success in every area of their lives.
Over the last few months, we have heard from some of our students regarding our policies and procedures related to sexual misconduct on campus, and we remain committed to working together to create the safest possible living and learning environment for all of our students. It's time to hear from all students so that we can implement change to make Simon's Rock the best experience for every student. To help lead this effort regarding sexual misconduct climate on campus, we have partnered with Rankin Climate, LLC, which has conducted more than 250 campus climate assessment projects over the last 22 years.
We also know campus climate goes beyond sexual respect, thus, in spring 2024 we will begin work with Viewfinder Campus Climate Surveys, LLC, which has conducted climate surveys at over 120 institutions to assess and measure the institutions' strengths and weaknesses of diversity and inclusion efforts on their campuses.
To lead these efforts a working group of Bard College at Simon's Rock students, staff, and faculty are working with Rankin Climate and Viewfinder to develop and implement the assessments with our Simon's Rock community in mind. If you have any questions about the climate assessment, please email climate@simons-rock.edu
There are currently two Climate Surveys planned for Academic Year 2023–2024:
Sexual Misconduct Climate Survey — Students: Fall 2023
Equity and Inclusion Climate Survey: Spring 2024