You can trust yourself. You can do all of the great things that you have imagined and you can push yourself to imagine even greater things beyond that.

A snapshot of Mia's theater training
WHAT'S YOUR ADVICE TO ROCKERS?
Go intern with the United Nations. Go study in Kenya. Go work in a senator's office. Or go live in a country where you don't speak the language. Go do it. Do what any other Rocker would do.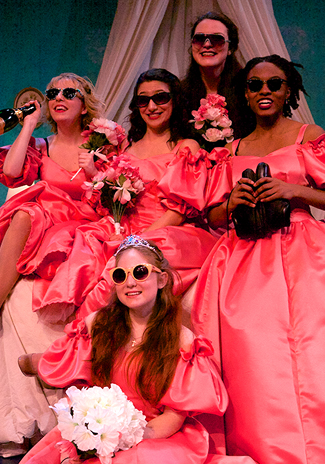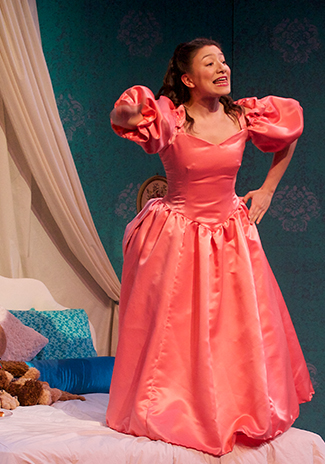 Five Women Wearing the Same Dress Production
Left: Mia (center) with Katherine Reid '12 (top), Bethany Geiger '10 (middle left), Tara Turnbull '10 (middle right), and Irene Shamas '12 (bottom). Right: Mia in solo scene. Karen Beaumont and Barbara Sims directed play. Photos by Steve Bohrer. April, 2014.