Bard College at Simon's Rock: the Early College
Degrees and Credit Transfers
Our students make the decision to leave high school to start college early. At Simon's Rock, that's a choice that opens more options and leads to more opportunities.
Leaving high school
Rockers find that the college degrees they earn open a broad range of opportunities for future employment and graduate study. Some students work with their former high school counselors to transfer credits back toward a high school diploma, while others complete a GED with support from our academic staff.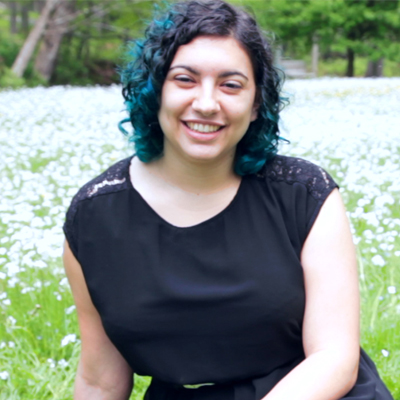 "I [left] high school and started college early. On the medical school application I had to put when I graduated and it wouldn't let me skip that step, so I just put the year I left high school and no one's asked about it because by the time you're getting a bachelor's they don't really care if you've graduated high school or not."

-Sam '09
Simon's Rock degree options
At Simon's Rock, our students choose: stay for four years to complete a BA in a remarkably individualized program, or transfer after two years with an AA degree.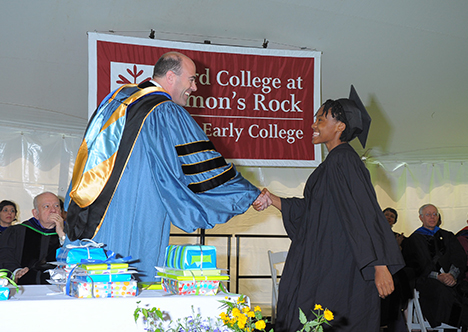 Either way, you join an extensive and strongly connected alumni network. In fact, Rockers share such a profound social bond and intellectual experience in their first two years, that they consider their year of entry even more prominently than their graduation year. So, unlike virtually every other school, when you see a date appended to a Simon's Rock alumni's name, that's the year the alumni started at Simon's Rock, not the year they graduated. For example, when you see "Colin Smith '09," that's a Rocker who started college in 2009.