Pursuing a Call to Climate Science
Jessie Parrott '16
Faculty mentorship lights the path for climate science scholar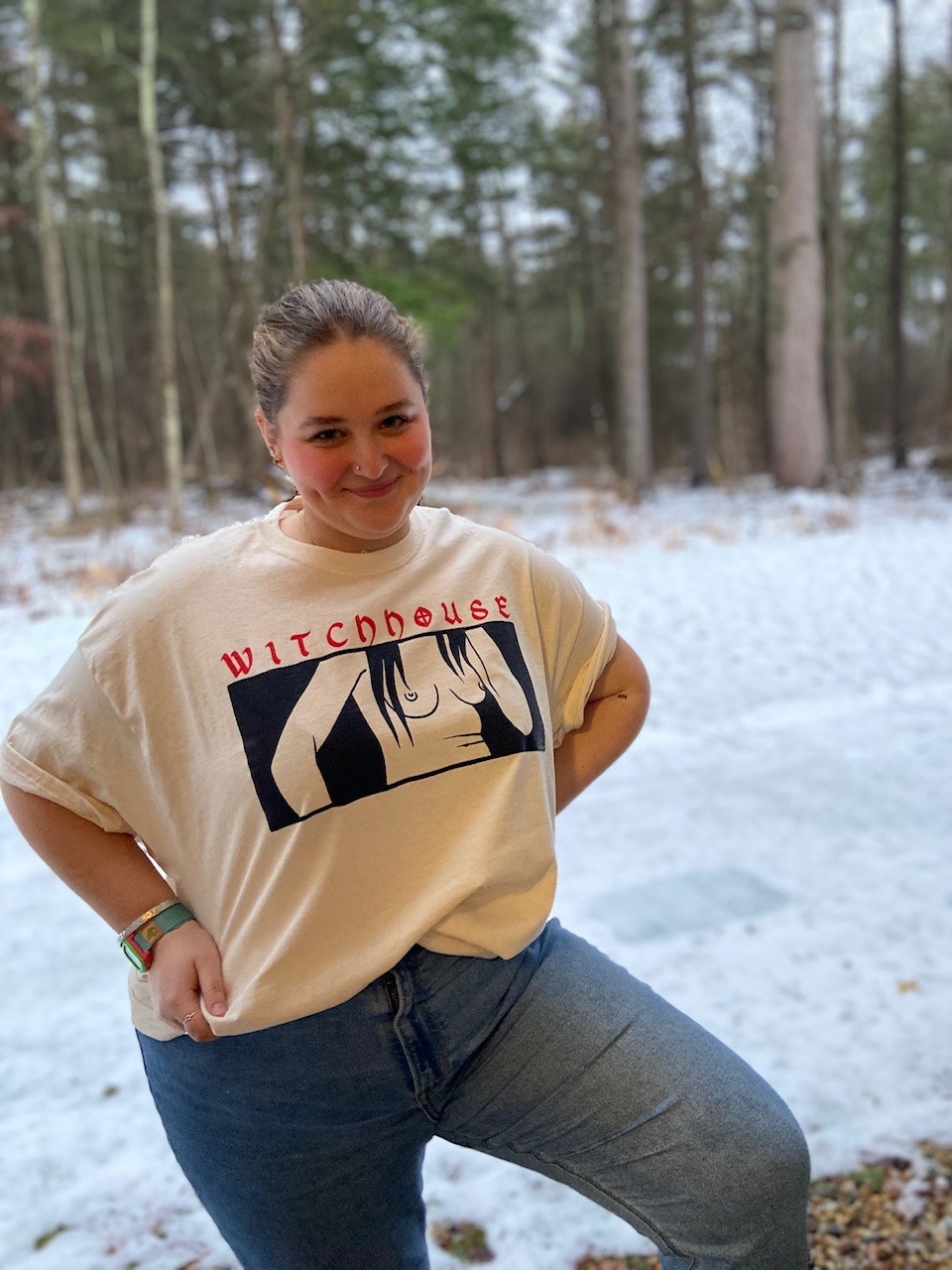 Before Simon's Rock, Jessie Parrott '16 never thought she was very good at science. Even though she'd become interested in the field at the age of eight, when she started attending summer camp in the Berkshires, the specialized art high school she'd been attending in New York City didn't have extensive STEM offerings.
During the 10th grade, she began thinking about her brother's positive experience at Bard High School Early College Manhattan, a public-private partnership between Bard College and the New York City Department of Education modeled on the Simon's Rock early college curriculum. While this sparked Jessie's interest in learning more about Bard College at Simon's Rock, she didn't quite feel ready to make the leap to college at age 15. But a lingering intrigue and the chance to head back to the Berkshires convinced her to visit Simon's Rock that year.
On her first campus visit, Jessie was pleased to discover that Simon's Rock "wasn't all kid geniuses, but people who were really excited to learn." Accustomed to classrooms with 35 students per teacher and where students often felt more like numbers than people, she was thrilled to witness the genuine connections between Simon's Rock students and their teachers.
"Before Simon's Rock, I thought you just did professionally what you were naturally good at," said Jessie. She said she was never great at test-taking, especially in math and science. "That didn't help me in STEM classes growing up," she added. "Science really excited me, but teachers never had the extra time to help with questions or explain things to me." So by the time she reached Simon's Rock in the 11th grade, she thought she'd pursue those subjects that were innately easy for her—Spanish, politics, and social studies—and eventually, go into politics. Then came her first Simon's Rock biology class.
Finding the Confidence to Succeed in STEM
Biology reminded Jessie that "science was interesting to me and it was something that I loved—but I never thought I'd be a scientist." She didn't initially ace her tests and wasn't sure if she should continue to pursue the subject. But her professor, Donald McClelland, noticed her passion and offered to mentor her. She next took his botany class. It was difficult but no less exhilarating. Her grades began to improve, along with her confidence.
As Jessie advanced through the Simon's Rock core curriculum, her support system and sphere of mentors grew. Her advisor, visiting faculty in environmental science and coordinator of sustainability programming, Tom Coote, helped shape her interest in environmental science and guided her through moments of discouragement. Another advisor and thesis committee member, Chris Coggins, recognized her excitement for physical geography and encouraged her to work with him on an independent study project. Though it seemed like a long shot since they'd only had one class together, Jessie asked her beloved statistics teacher, Amanda Landi, to be her thesis advisor; she agreed without hesitation.
Working with these and other faculty members ultimately informed Jessie's cross-disciplinary approach to science, inspired her to better understand climate change, and nurtured her affinity for teaching and giving back. Her self-directed coursework inspired a double concentration in environmental and sustainability studies and Anthropocene studies, which morphed into an idea for her senior thesis: an interdisciplinary climate change curriculum for high school students.
"[Donald McClelland's] attitude was, 'Well of course you should keep doing it—you care about it, and I'll help you. What matters is that you want to do it.' I don't think a teacher had ever said that to me, so it really rocked my world. I was like, 'wait, what?'"
Solidifying a Focus on Climate Science
Jessie credits her Simon's Rock professors for unlocking her potential in science: "they helped me recognize that I have worth, that I'm good at it, and that I can do it professionally." The supportive dynamic was wholly collaborative and symbiotic.
As she continued studying under Chris Coggins, her profound interest in climate change crystallized, and she helped him revive a physical geography class that he'd stopped teaching in the 90s, working as his teacher's assistant. (When Dr. Coggins later mentioned that he'd received his PhD in geography from Louisiana State University and indicated Jessie might look into it herself, she knew it was her dream graduate program).
When Jessie requested a specific class on environmental management with a focus on climate change, Tom Coote created it. Together, they compiled a reading list and led focused class discussions, widening the subject matter to meet other students' interests and include more of her peers in the conversation. "As long as you both want to do it—and chances are the faculty do—you can study whatever you want. . . I've asked for certain classes, and I received them," said Jessie.
"[My professors] helped me recognize that I have worth, that I'm good at it, and that I can do it professionally."
Paying it Forward for Future Scientists
Jessie graduated with her BA in May 2020 and turned 20 shortly after her first day of classes at Louisiana State University, where she's pursuing a Master of Science (MSc) in geography. She's also doing a research-based assistantship as part of her studies, splitting her time between working in the Louisiana State Climate Office and the Southern Climate Impacts Planning Program (SCIPP).
Jessie's master's thesis will focus on climate migration on the Louisiana Gulf coast between 2005 and 2020, focusing on extreme events like hurricanes. She's set to earn her MSc in May 2022, just before her twenty-second birthday. She recently acquired her driver's license and adopted two cats, Texas Toast and Butters.
After completing her MSc, Jessie's goal is to make climate change education accessible to as many people as possible. She envisions teaching her Simon's Rock thesis—her high school climate change curriculum—to the next generation of young students, or working in the climate office of a state whose future is inextricably tied to climate policy, such as Louisiana. "A lot of people are affected by climate change, and I want to use my privilege to help them access justice," she said.
As for her ascendance into the professional practice and pedagogy of science: "It wasn't something I could do effortlessly, which is why I'm passionate about it. I've worked really hard to be a successful woman in STEM."
What does Jessie think when she reflects on her journey? She recalls "how well prepared I was for graduate school . . . from knowing how to write well to how to do interdisciplinary work and managing a large workload." The downside, Jessie says, is that she misses her Simon's Rock professors, who are irreplaceable.